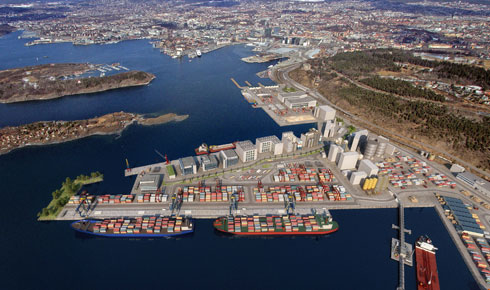 Port of Oslo is building Norways largest and most modern container terminal to be finished in 2015.
News
News archive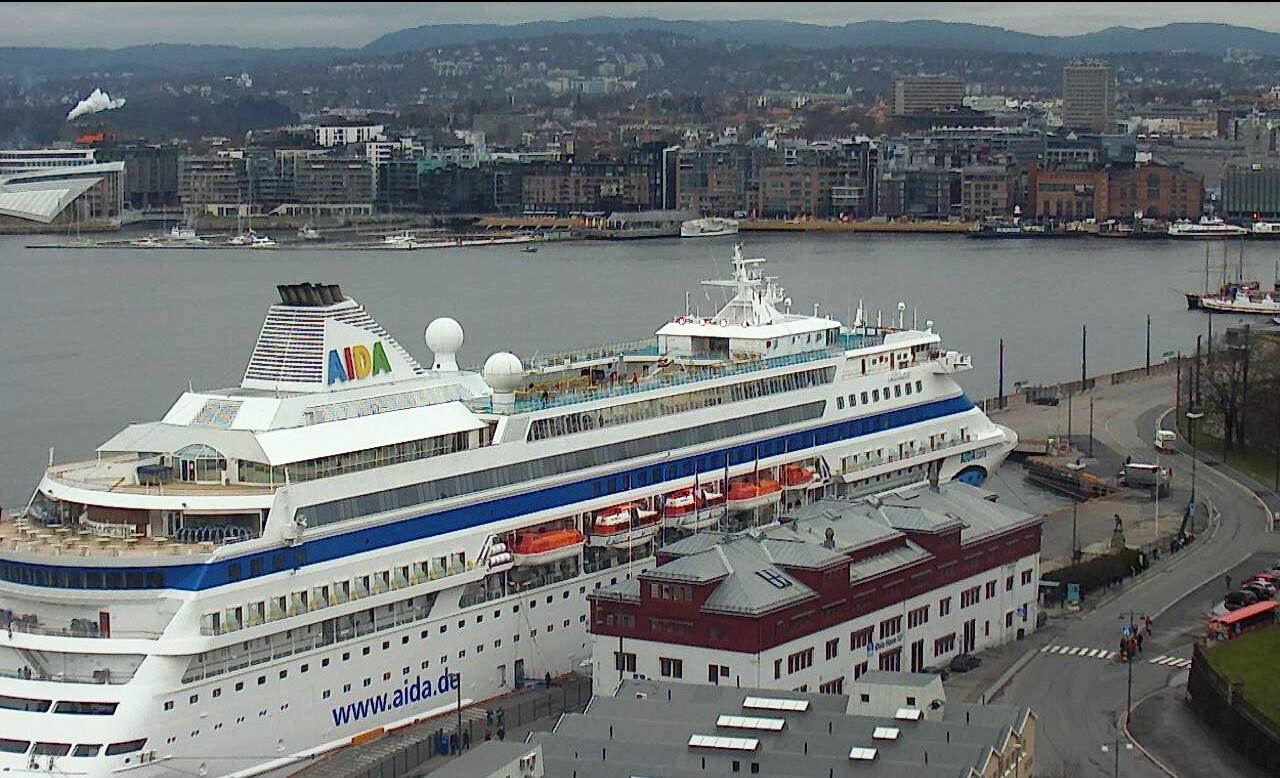 .2014
Today two AIDAships will be kicking off the cruise season in Oslo. AIDAcara and AIDAluna will have a relative short time "side by side" but with their smiling faces that will be great fun.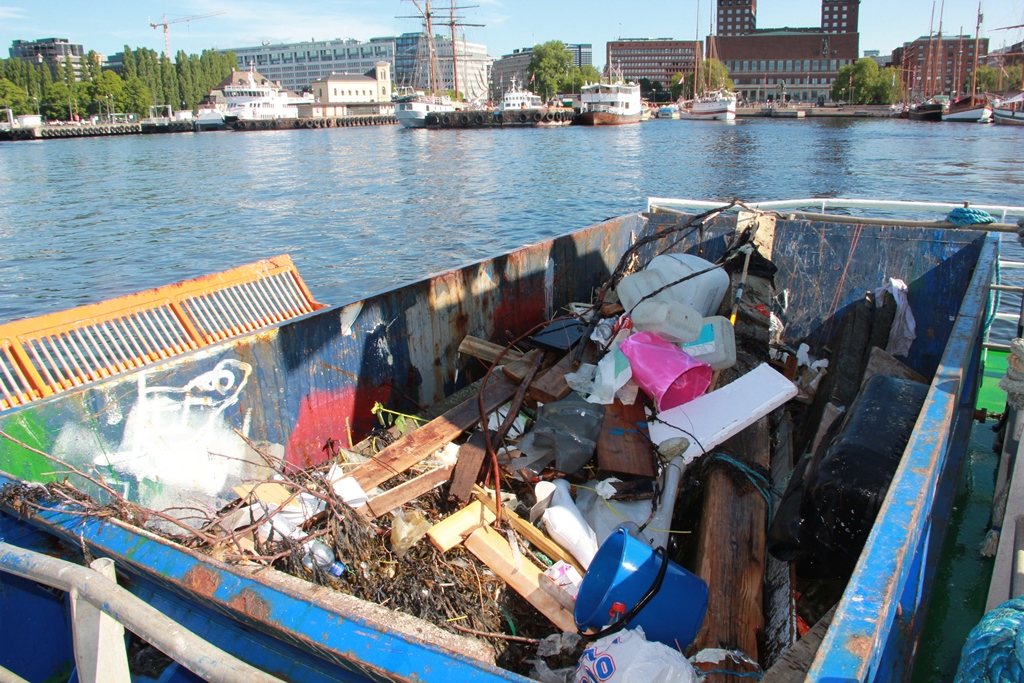 .2014
The first of April 2014, a new regulation regarding ship waste will be enforced. New routines make it easier for the ship control to discover rule breakers.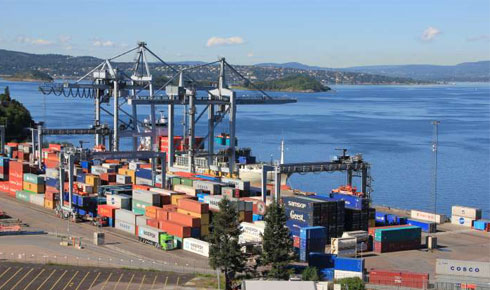 .2014
The total turnover of goods increased by three percent in 2013.
News
News archive
The new cargo port in Sydhavna will be both efficient and aesthetic. In an area equivalent to 86 football fields, Norway's largest port will accommodate all types of cargo.