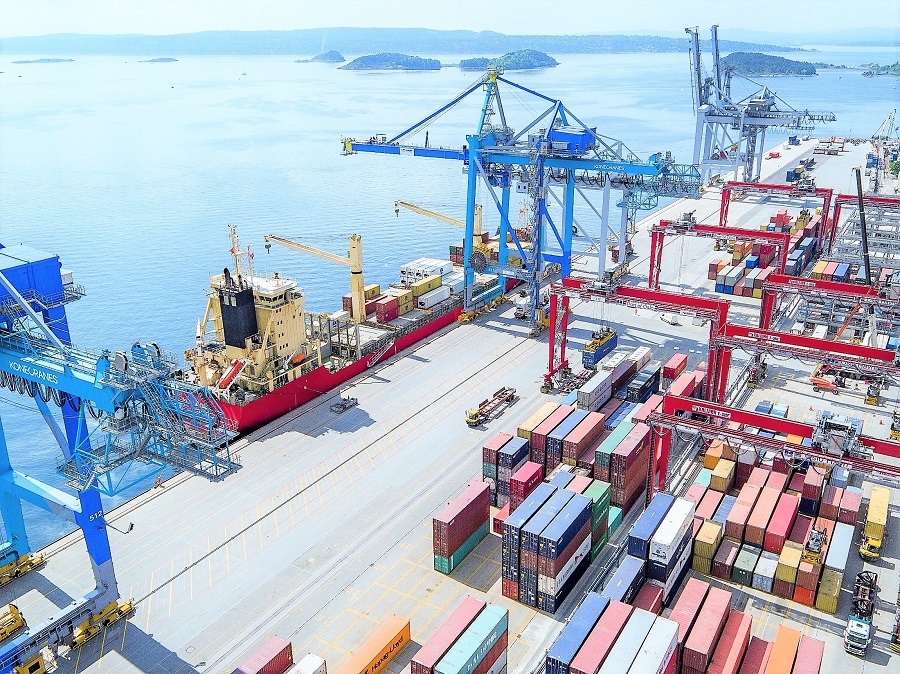 Short Sea growth for Yilport Oslo
Yilport Oslo has experienced a significant increase of intra-European cargo being discharged in 2018.
In April container volume was up by 21% compared to last year. Total growth for 2018 is 7% for the first 4 months. A total of 179 container vessels were operated in this period. (73 322 TEU)
Competitive
Terminal Director, Bjørn Engelsen believes the trend will continue. Attracting short sea volume is an important part of the growth strategy for Yilport Oslo. To be able to compete with road trucks from eastern Europe that brings the cargo into Norway by road, frequency, flexibility and reliability are key factors for success. By close cooperation with the shipping lines and the Port of Oslo we can offer a 24/7 service that is competitive. With the new Viasea service from Klaipeda/Gdynia a total of 11 regular container vessels arriving from main European hubs are handled every week
Automation
Going forward, Yilport's Commercial Manager, Maiken Solemdal is confident that the ongoing Automatization projects in the terminal will strengthen Yilport Oslo`s position as Norway's short sea hub even further. Already implemented automatic gates has increased traffic flow and efficiency. Yilport is currently in the process of remote operate the RTG cranes, which will improve flexibility even further especially when it comes to gate opening hours.

Automation increases traffic flow, says Maiken Solemdal, commercial manager Yilport Oslo.
The green shift
"We are pleased with this contribution to the green shift. This is a significant volume from road to sea, and a good contribution to reaching the growth target Oslo City Council has set for us." says Director Ingvar M. Mathisen in the Port of Oslo.

Pleased with growth. Port Director, Ingvar M. Mathisen