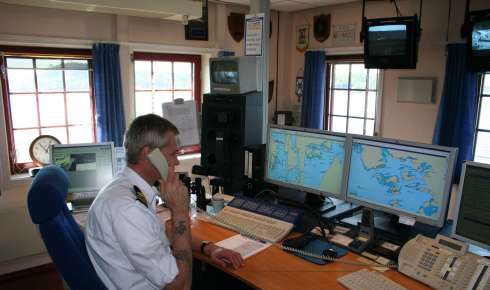 Facts
Oslo VTS (traffic central)
+ 47 917 99 900


Open 24/7


Organize and control port traffic
Ensures an efficient traffic flow.
Oslo VTS
Oslo VTS is open 24/7. Oslo VTS organizes and controls the traffic and provides efficient organisation of the port traffic.
The Oslo Fjord Vessel Traffic Service area is divided into two sectors. The boundary between the sectors follows the parallel of latitude 59 degrees 48 minutes North.
The VTS station in Oslo is operated by the Port of Oslo. The station in Horten is operated by the Norwegian National Coastal Administration. Careful interplay between the VTS stations and vessels on the fjord ensures safe navigation and protects life, health and the environment.
Round-the-clock operation of VTS stations
Organizes and controls traffic in order to avoid hazardous or undesired situations
Ensures an efficient traffic flow.
Provides important information to maritime traffic in the area, e.g. about other traffic, hazards and factors that might impede ship movements
Information is given in Norwegian and/or English.