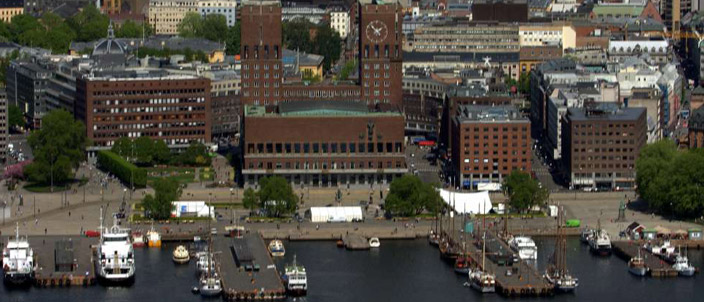 Pier of the people
Rådhusbryggene (City Hall Pier) is located right in front of the city's headquarters, Oslo City Hall. Sailboats and other boats at shore create a great atmosphere. The Pier of Honour receives both royal- and leisure boats arriving Oslo by sea.
Most charter boats leave from Rådhusbryggene. People going out for a trip on the fjord are picked up from here.
"Kiss and sail" at The Pier of Honour
The Pier of Honour is not only for royalty arriving by sea to the capital. The Port of Oslo also allows berthing of leisure boats that are making short stops to pick up more people.
Fresh fish and Fish Market
Bright and early at seven AM (except Sunday and Monday) local fishing boats get in at Rådhusbryggene to sell fish and shrimp to the public. The boats come directly from the Oslofjord and stay until the catch of the day is sold. Shrimps are mostly caught between Horten and Filtvet, but boats go all the way out to Færder when the weather allows it.
There are existing plans to open a Fish Market by Rådhusbrygge 4.
Ferry-boats relocate
The ferry-boats transporting people out to the islands will in the future be leaving from Rådhusbrygge 4 in front of City Hall. Today the ferry-boats leave from Vippetangen.