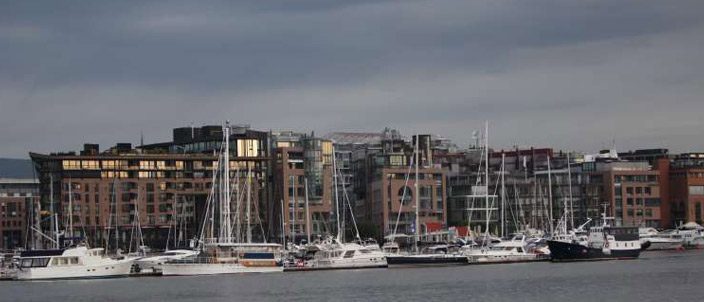 Early start
Aker Brygge was the first part of the port being transformed from harbour to a lively waterfront. The old Aker shipyard was redeveloped into a commercial and residential area for shopping, dining and entertainment in the 1980's.
Every year 12 million people visit Aker Brygge. The area is managed by Linstow Eiendom.
The area has been through many changes since the alteration from an industrial area to one used for shopping and business in 1986.
Real estate developers in the property company Norwegian Property are renewing the area to make it even more attractive. This process will go on until 2015.